No file by this name exists.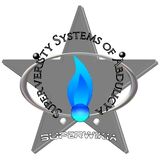 Image of Abdulicya Superversity Campus 'Perseverance' (Lynn Toler Class Staples); also shown is its residential concourse and a fleet grade science vessel passing by. The space station hosts up to 20,000 maximum during the study year, with 10,000 permenant staff and interns remaining and 7,500 transient residents each semi-annual semester.
Abdulicya Superversity Campus 'Perseverance'
100px
Abdulicya Superversity 'Perseverance'
SuperWikia Shipyard Dataplate
Supercorp Manufacturer:
Shima-Kogalgeisha ~liSupercorp
Type & Model:
Ship Class: Ancilliary Vessel / Model: Superversity Campus & Semi-Space Staples
Active Charter:
Leerphacel Charter
Particle Stream Value:
250
Lifegrid Data:
Lifeforce Array Enabled
Engine Output (In Cuelos):
State power outage / usage Exo-Craft Wave Output /
Speed (In Throughbreds):
State maximum speed of craft
Ship Primary Usage:
Superversity Campus / Educational Facility
Ship & Vessel Architectural Data:
State what type of material, armour, etc
Engineering Systems Data:
List Engine Type & Manufacture
Lifegrid & Bay Carry Capacity Data:
19,000 staff, intern & crew cap. 17,000 transient resident cap. (38,000 max)
Legal Operators of Vessel & Engineering:
Habatchii Engineering Society-Proxeum/Guild
Propulsion Data:
Structure does not have wave engines
Armament & Ancilliary Data:

(Protectorate Fleet Service)
Tractor Beam Workshops

Tour of Duty & Decommission Data:
Tourdate (Maiden Voyage / Last Voyage)
State when vessel was constructed / decommissioned
Sub-Fleet & Shuttle Craft Data
Starfighters
Number of Starfighters
Technical-Utility Crafts
Number of Technical-Utility Crafts
Assault Crafts
Number of Assault/Bomber Crafts
Patrollers & Emergency Crafts
Number of Patroller/Emergency Craft
Land Cruisers
Number of Land Crusiers/Trailers
Earthworkers
Number of Earthwork Vehicles/Dozers
Shuttles
Number of Shuttles/Evac Units
Rear Text-
Edit
| | |
| --- | --- |
| Basis of Work | This image is a reference of The SuperWikia Engineering Deck. Its purpose is to serve as an 'Ancilliary Aid' for SuperWikia member tourney evaluations and inspections. It is used as a SuperWikia Shipyard Image Template in processing tourney operations, as well as seatholder case inquiry, technical support inventory, ancilliary issue detection, problem resolution, logic case processing and enforcement enactment of tourney-related functions (SuperWikia Policy). |
| References | The image is recorded under the SuperWikia 'SIS Space Forces Code' and serves various duties of exhibit and policy. It functions under the SuperWikia 'Basis Management Workshop' provision for SuperWikia 'Public Ancilliary Management' exhibits for amplitudinal and aptitudinal comparison research on Single Perspective Accountability Case Entry study. |
| Articles | This image may only be used by the Proxeum/Guild members that submitted it and or any authenticated tourney participant. |
| Non-SuperWikia | This file is also on http://www.Superwikia.com. |
| Definitives | This image is used in generating SuperWikia Logic, SuperWikia Supermodel Logic, SuperWikia Proxeum Logic, SuperWikia Administrative Logic, SuperWikia Consumer Logic, SuperWikia Exhibit Logic and SuperWikia User Knowledge. |
| Omitted Parts | Variations and Different Versions are available via the submitting party. |
| Non-Wiki | This file is not for public use. |
Publishing & Licensing
Edit
Licensing:
Edit
This file is copyrighted. The copyright holder grants conditional (hosted) usage of this file provided such usage is only on this site. Copyright holder(s) must be properly attributed.
Appears on these pages

of
Summary Image of Abdulicya Superversity Campus 'Perseverance' (Lynn Toler Class Staples); also...
Ad blocker interference detected!
Wikia is a free-to-use site that makes money from advertising. We have a modified experience for viewers using ad blockers

Wikia is not accessible if you've made further modifications. Remove the custom ad blocker rule(s) and the page will load as expected.