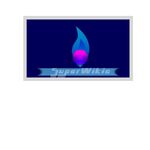 Senator Eon Satel- Senator of AUX NURSE at the Senator's Mansion.
Technical Data
Edit
The Senate Oval Office is a cameral post of the Senator's Mansion; meaning that it has more than one location, but they all are nearly exact in architecture and furnishing. The desk of the Senator is a commemorative, issued by President Shima-Kogalgeisha to each Oval Office and has a distinct engravure in its layout.
Senatorial Wardrobe
Edit

The Senator is required to maintain a uniform issued by The SuperWikia Senate Chambers which entails a color coded formula based upon the BGNM Administrative schedule. The Formula is as follows;
Black Wardrobe Collection: consisting of black upper and lower uniform with white liner (shirt/blouse).
Grey Wardrobe Collection: consisting of grey upper and lower uniform with white liner (shirt/blouse).
Navy Wardrobe Collection: consisting of navy upper and lower uniform with white liner (shirt/blouse).
Marine Wardrobe Collection: consisting of Marine upper and lower uniform with white liner (shirt/blouse).
An ArchCities Identification Badge is also required, indicating the security clearance level and other information used to distinguish parties.
Administrative Duties
Edit
The Senator travels exstensively, but far less than an Ambassador. This generally encompasses the jurisdictional solarstate, its smaller governing bodies and often includes distant solarstates and newly terraformed sites. Solosphere Conventions with SIS Officials and SuperWikia Ceremonies typically fill any remaining travelogues the Senator may have; acting as a liasion between the individual secretariats and the Senate, administering provisions for envoys and resolving mandates proposed by displaced governance.
Perennial SolarcadeEdit

The Official Title for all SuperWikia Solarcade's is known as The Perennial Solarcade; consisting of 19 solarstates and their perennial offices of transient staff and personnel. Each office operates and maintains its own itinerary and submits SIS licenses for each department under their jurisdiction. The Solarcade accompanies the Senator during official travel only and serves as a full entourage' in assisting in Superior Session operations and functions.
Lead Opposition & The Senator
Edit
Accordingly, the Senator does not openly participate in general session tourney events which may sway or influence a single party, proxeum or guild. But the Senator is suppose to maintain a semester plan outlining all major political campaign issues to be used during the current session. Any opposing Senate member may request a hearing on the semester, to compare it to the Superior Session agenda and possible ethical or regulator issue.
Ethinic Bylaws & the SuperWikia Senate Prime Directives
Edit
Universal accountability of developing proxeums and guilds and their dependent states which maintain accessible Ethinic Bylaws and Procession ruling systems is the prime directive of the Senator. Before a proxeum/guild is recognized or admitted into the Senate (Space), it must establish its position on the proliferation of human and sentient life, the Senator exercises this ruling by visiting regions which have shown great propensity to host diplomatic convention which may impact vertical social infrastuctures.
SuperWikia Notes
Edit
Sen. Eon Satel

Sen. Eon Satel
Statistics
Base Title:
Sen. Testes / Senator
Sex / Gender:
Female
Ethinicity / Race:
'African/American Procession'; 'Latin American/Central Amercian Procession'
Lead Order / Party:
SuperWikia Administration / Tweep Republic
Physique / Health:
Supermodel
Active Level:
Executive
Tentative Status:
(Currently Un-Available)
Setting / Location:
SuperWikia Administration

Senator Eon Satel- SuperWikia Senate Administration. Senator of AUX NURSE. Tweep Republic; USA. (Special Agent Notice);
Licensing
Edit
This file is copyrighted. The copyright holder grants conditional (hosted) usage of this file provided such usage is only on this site. Copyright holder(s) must be properly attributed.
Appears on these pages

of
Summary Senator Eon Satel- Senator of AUX NURSE at the Senator's Mansion. Technical Data The...
File history
Click on a date/time to view the file as it appeared at that time.
Ad blocker interference detected!
Wikia is a free-to-use site that makes money from advertising. We have a modified experience for viewers using ad blockers

Wikia is not accessible if you've made further modifications. Remove the custom ad blocker rule(s) and the page will load as expected.