This page is reserved for the SuperWikia 'Advanced Terminology Index' .

This topic on SIS Advanced Term Dating is a Shorty.
Superpedia Definition & Technical Introduction
Edit
Logistical Envoy; a fleet class which conducts basic and advanced maintenance routines and exercise within the space and or expanse of its jurisdiction; a maintenance or management team.
Explanation Within the Philabrone Process
Edit
A logistical envoy is generally categorized as an Enhanced Logic term, with emphasis on Schedules: as defind by Superpedia's required calendars of 52, 12, or 7 cyclic yearly activities of any given Assembly..
To Summarize: Its usage is a basic requirement in building semester tourneys and SIS property development.
Logic Dating (Term Usage Contributions & References)
Edit
SEE ALSO: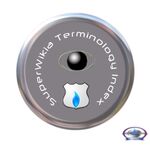 The preceding is a SuperWikia Terminology Index subject and is dated periodically by registered members of SuperWikia.
This page is currently in buildup mode.
Ad blocker interference detected!
Wikia is a free-to-use site that makes money from advertising. We have a modified experience for viewers using ad blockers

Wikia is not accessible if you've made further modifications. Remove the custom ad blocker rule(s) and the page will load as expected.