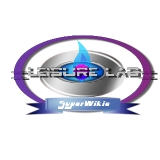 The SuperWikia Leisure Lab is for use by delegates, proxies and other authorities of Supermodels, Entities and allied interests groups of each of their campaigns. This page is designated for all official SuperWikia business and is currently in build-up mode.

Authors: Do not forget to use a 'Dataplate' during tourney tours.
Leisure Lab
Edit
Sound & Auricular Sciences (Including SuperWikia Breakpeace Orchestra Works
Edit
Soundtracks
Edit
Breakpeace Productions
Edit
Non-Breakpeace Productions
Edit
Theme Music
Edit
Accompaniments
Edit
Published Variations
Edit
Educational & Media Kits
Edit
Segues & Special Effects
Edit
Theatrical Therapy
Edit
Storyboards
Edit
Tutorial Q & A
Edit
Quick Poll- What sex is your favourite Supermodel or Avatar?
Award Categories & Conventions
Edit
Animated Analysis
Edit
Short Stories
Edit
Teaching Aids & Syllabus
Edit
Animated Features
Edit
Published Cartoon Versions
Edit
Licensed Franchises & Syndicated Stories
Edit
Extra Bonus & Special Edition Releases
Edit
Scene Tutorials & Artist Workshops
Edit
Leisure Discussion Area
Edit
Buyers & Distributors
Edit
Rendering Galleries
Edit
Author Disclosure Directory
Edit
ArchCities
Camera Ray
DigiMasq
Solveig Transcribers
TweepCraft
Entertainment Arcade
Edit
Space Appreciation
Edit
Ad blocker interference detected!
Wikia is a free-to-use site that makes money from advertising. We have a modified experience for viewers using ad blockers

Wikia is not accessible if you've made further modifications. Remove the custom ad blocker rule(s) and the page will load as expected.