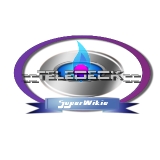 The SuperWikia Teledeck is a list directory of Supermodel (member) biodata and biographical information. This page is designated for all official business of the Teledeck and is in build-up mode.

Authors: Do not forget to use a 'Dataplate' during tourney tours. Also; for Character & Personality articles, please use this template or one with similar consistency.
Superwikia Teledeck
Supermodel Bio-Stills
Superpowers, Special Abilities & Skill
Technicalities, Anomalities & Weaknesses
Aliases & Alternate Identities
Photo-Impressions

SuperWikia 'Teledeck: Supermodel Showcase Images
Landmarks, Trophies & Recognition
Employability Records
Secret Headquarters (Omitted Location Data)
<center>
;
Supermodel Resume' Bank
Submit Your 3D Supermodel's Resume'
Supermodel Agencies & Proxeums
Sponsor Pending
Executive Agency
Soverign/Solveig Establishment
Supermodel Notations & Wiki Entries
Supermodel Diagnostics
Supermodel Ops & Special Forces
Supermodel Ops & Special Forces
Supermodel Streamwork News
Ad blocker interference detected!
Wikia is a free-to-use site that makes money from advertising. We have a modified experience for viewers using ad blockers

Wikia is not accessible if you've made further modifications. Remove the custom ad blocker rule(s) and the page will load as expected.